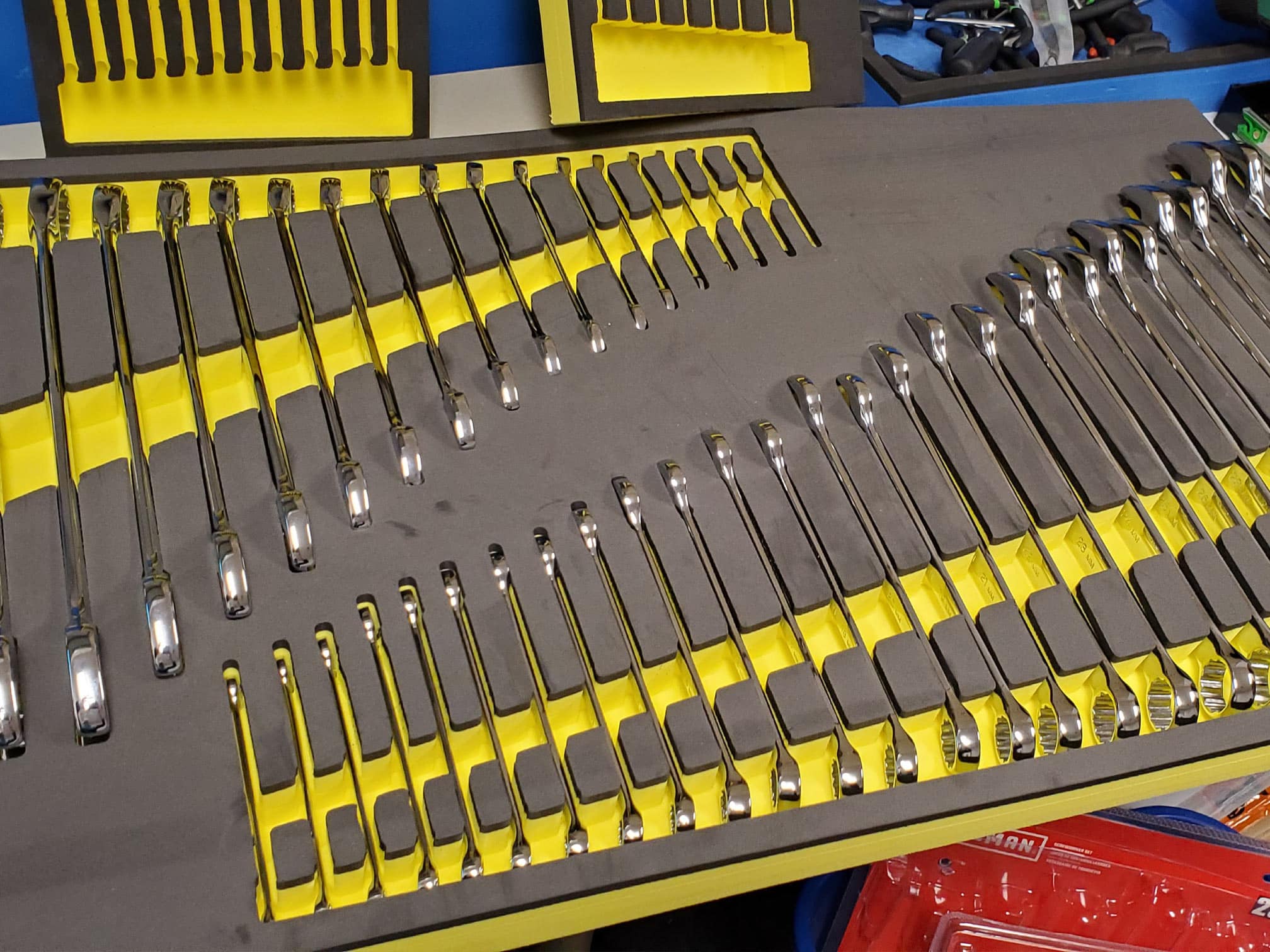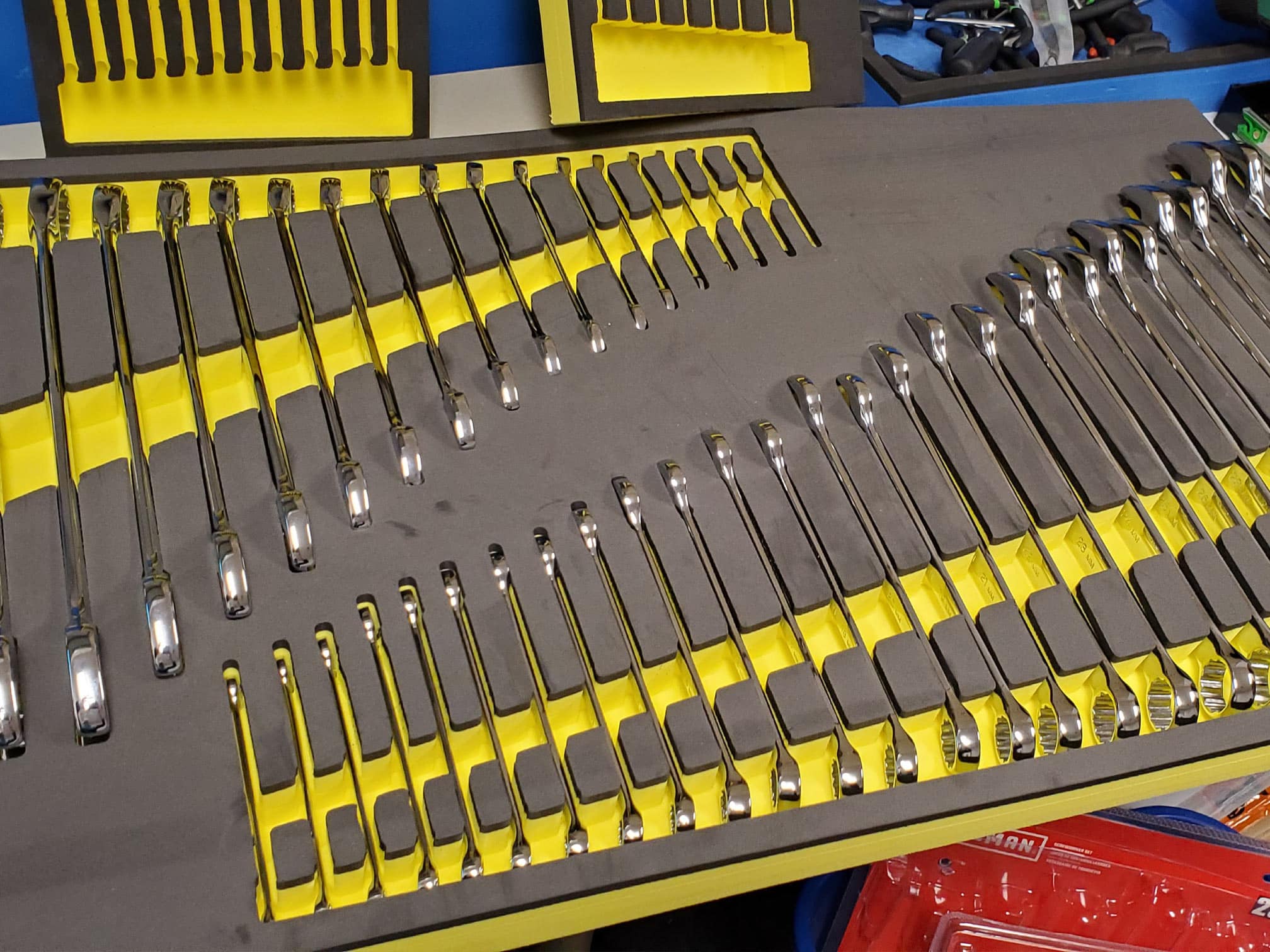 Slide
We Can Customize Anything…
Well, Almost Anything
Slide
We Can Customize Anything…
Well, Almost Anything
Need special solutions for special applications, we can help.
5S & LEAN Inventory Control
Made-to-order foam shadow boards, case inlays or assembly kits are a top tray, pull drawer, toggle latch and click away. Contact us to learn how to get outfitted, get organized, get 5S or LEAN compliant and get a good deal!
OEM Organizational Solutions
Hook into our custom foam shadow boards or assembly kits, and take a big bite out of lost tool and part costs. Practical and functional, our custom foam solutions are made-to-order according to your specifications. Each and every one is precisely made for the size and shape of your tools or parts. Ideal for Lean manufacturing, 5S or FOD programs.
Cases
Seahorse cases provide maximum protection for your tools, equipment and supplies. They are ideal for sensitive precision measuring equipment, tactical equipment and guns, photography equipment, automotive tools, laptops and more. All Seahorse cases are designed to be waterproof (IP67 or better) and are either airtight or have automatic pressure equalization valves to prevent damage to the interior contents.
Benefit from Shark-Co Performance
Shark-Co delivers these benefits to your organization:
Perform jobs faster
Save labor hours
Maximize profits
Improve efficiencies
Eliminate waste
Speed up workflow
Protect valuable items

Ship with confidence

Find tools faster.

Return tools faster

Tell what's missing at a glance

Anyone can put tools away in the correct place

Prevent tools from rolling and sliding when a drawer is closed

Protect expensive tools from damage

Master 5s and Lean

Prioritize safety

Decrease downtime

Protect your investment
Automotive
Aerospace
Medical
Government